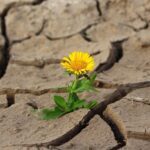 As I sat in the dark hospital room watching my newly awoken husband stare at the wall, my mother-in-law turned to me. It had been four days since the accident. Four days since he'd smiled, eaten or even said a word. Four days since everything changed.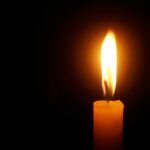 I remember in the beginning of my husband's recovery, the doctors and nurses were very bleak in their prognosis. They were cautious to give us any sort of Hope, or "False Hope" as they had stated. "He may never recover," they said. "You need to start accepting the way things are now," they said.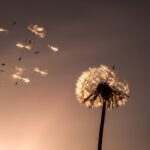 One of the most challenging things about a brain injury is that it seems impossible to describe to an outsider. Before my husband's injury, I myself was an outsider. I knew very little about the brain or how important it was to our quality of life.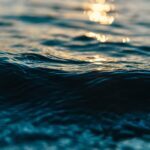 With most tragedies, so much of the devastation is found in the days and years after the initial event. Long after the visitors go home and the get well flowers die, the real recovery begins.
For so long, it seemed we lived and breathed brain injury.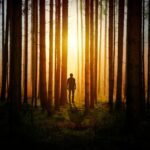 Accepting New Life After Death
It's an odd thing to miss someone who's standing right in front of you. But for a while, that's what I did. Even though my husband was still physically there, 'the man I knew, the man I loved' was somewhere else. The brain injury had stolen him away from us...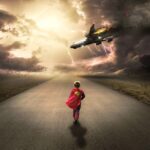 The Day That Changed Everything
Today is the 5th Anniversary of my husband's injury.
Five years…
Has it really been five years?
Has it only been five years?
Going back to that first day, I am amazed at how much I remember. It's as if that day is forever frozen in my mind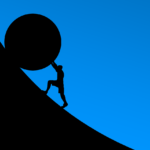 Brain injury is a silent devil; a thief in the night stealing away the characteristics of a person, leaving them isolated and bare. For my husband, brain injury stole his self-confidence.
My husband was a man's man. He was rugged and strong and confident.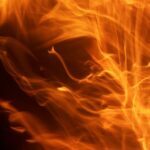 We started out best friends.
Dancing that way for a year, we laughed at life, fought about the small things and learned to push buttons.
We drew lines early, exposing our hearts and our quirks. We perfected our own little dance and while it wasn't perfect, it was ours.

KEEP READING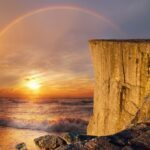 After countless words on the negative effects of brain injury, I'm going to say something surprising.
A brain injury isn't all bad.
As life altering as it is, in some ways it made our lives better.

We used to take life for granted. Every vacation, every holiday, every goodbye; we lived our lives as if promised tomorrow.
KEEP READING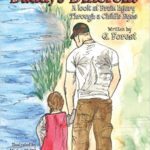 I always imagined becoming a writer. From an early age, I was captivated by storytellers; their ability to weave a story through my consciousness, connecting my thoughts to theirs. It was pure magic. And I'll admit, becoming a creative God over the land of words had its appeal.
But I never imagined writing a children's book about brain injury.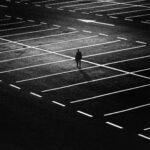 You're Invited (Your Brain Injury's Not)
The symptoms of a brain injury can vary daily.  From crippling fatigue and stuttering sentences to OCD and noise sensitivity, these symptoms are about as predictable as an earthquake.  In fact, the only thing consistent about a brain injury IS its inconsistency.
Five years out is a long time where brain injury is concerned.  So much recovery has been done, so much growth.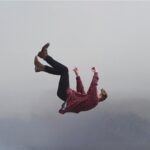 Early on into my husband's recovery, I realized the weight of our lives was on my shoulders.  Paying the bills, dealing with insurance, scheduling appointments, and everything else in between became my sole responsibility.  After all, my husband had checked out.
At first, I struggled with this.  Balancing our daily life with the added stress of being a single parent didn't come easily.
KEEP READING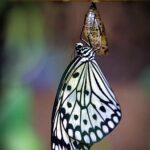 11 years ago today, my husband died.
11 years ago today, my husband was reborn.
11 years ago today, I became a married widow; married to a stranger.
For years I have tried to put into words the life shattering ache that is brain injury.
The loss, the struggle, the never ending recovery.
For years, I was swallowed up by the emotional trauma of it all, a zombie, barely breathing. I cried until I had nothing left. Until my tears hardened, numbing my insides. Numbing me to the pain, to the loss, to happiness. And I liked it. For it offered relief.
I considered ending it all, if only for a moment's rest from the grief. Oh the grief.
I watched life go on for those around me. Opportunities, achievements, successes...all the while living our missed life, our half life.
I imagine if the caterpillar knew what it took to become a butterfly, it would live and die as a caterpillar. For it does not simply turn into a butterfly overnight. It must liquify, melt away, lose itself in the metamorphosis of its evolution. And only when it is ready, only when it has separated from the existence it once knew, can it pry its way back toward life.
Struggle is not a tunnel with a clear way in and out. It is a fucking chrysalis and the only way Out is to break through the walls that confine you and emerge anew.
For those struggling now, whatever it is, keep going. If my husband and I can climb out of the soul crushing abyss of brain injury with bruised and battered wings, but wings nonetheless, then you too can be reborn.
WANT TO SEE THE ORIGINAL BLOG?